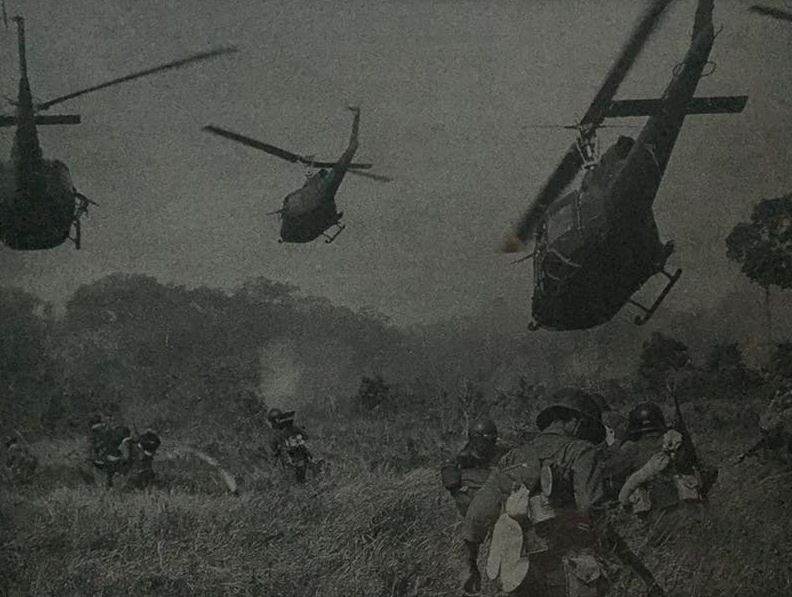 The Veterans Memorial Park of Northeast Michigan is located at 4400 N. Skeel Avenue, near the former Wurtsmith AFB Entrance off of Highway F41, and located in Oscoda, MI. The Park consists of the Pentagon Service Monument, the Circle of Flags and the Visitors Center. The Park is situated on approximately 6 acres of donated property. The Memorial Park was built entirely from donated funds. Future improvements will include Five Military Service Flag and Flag Poles and Laser Engraved Memorial Park Benches that are available for honoring Military Veterans by family members. All maintenance, improvements, renovations and seasonal landscaping are also done with donated funds with work performed by volunteers and board members.
The Pentagon Service Monument simulates the design of the Actual Pentagon in Washington, DC. The Pentagon Service Monument is made up of ten wall sections shaped in a V design forming five walls.  Each Wall Section is 7 foot by 21 foot.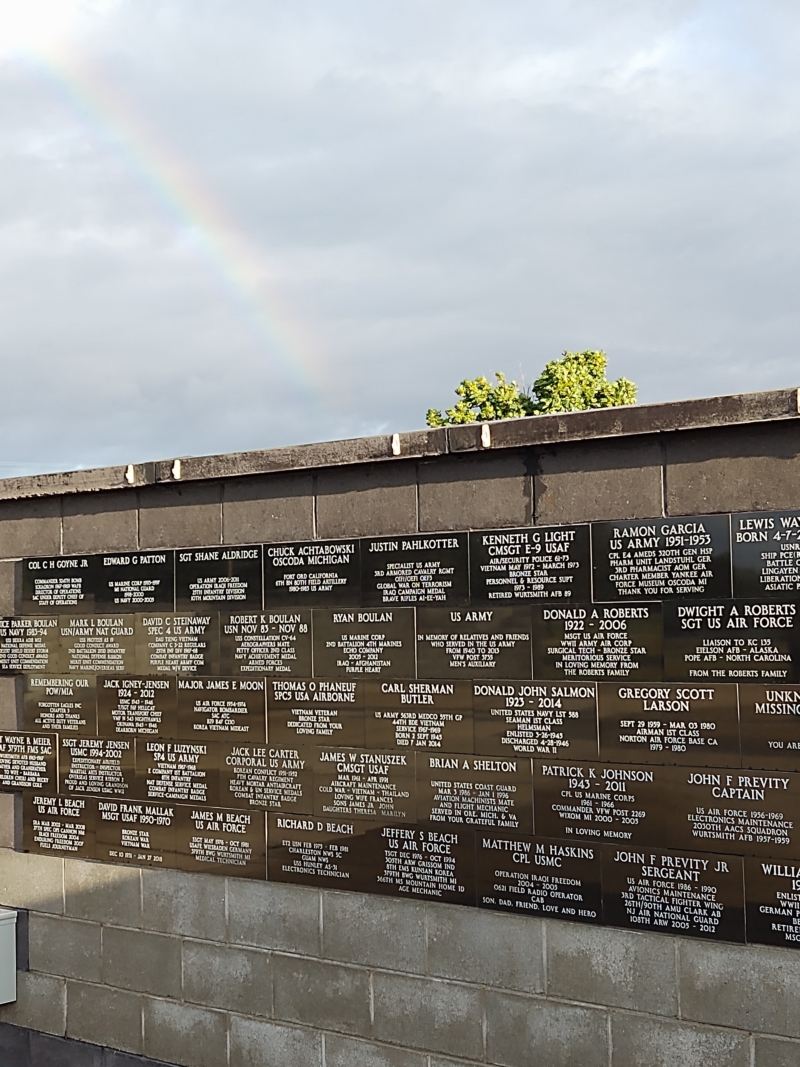 The inside wall sections are adorned with laser engraved Memorial Blocks depicting Veterans Military Service information. Those blocks are purchased by family members of those veterans who wish to honor those veterans in a unique and lasting display. Each block costs $250 and features up to 8 lines of information including Name, Unit/s, Dates of Service, Rank, Branch of Service and other pertinent service data that the family wishes to include. There are five LED lights mounted on a pole in the center of the Pentagon Service Monument with each light facing one V shaped wall section for viewing the Memorial Blocks at night. Military Service Organizations may also purchase Memorial Blocks for their organizations or for members of their organizations who are Veterans.
The outside wall sections will feature laser engraved murals with images of the different branches of service as well as different equipment and weapons systems used by the United States during military conflicts. When possible actual images will be used for each Wall Mural etching. The first Wall Mural was installed and officially unveiled on August 3, 2019. It features a Helicopter scene from the Vietnam War. It is made of laser engraved acrylic panels approximately 6 ½ foot high by 20 foot wide and covering on wall section. The Wall Mural features special LED lights which allow the laser engraved image to be viewed at night.
Plans call for the next Wall Section Mural to be installed for the Vietnam Wall Section in mid 2020 or early 2021. This Wall Section will also feature images from the Vietnam War.  Our hope is to have this second Wall Mural installed in or as soon as funds are available.
Future Wall Sections will be added which will feature images from the Iraq/Afghanistan War, followed by the Korean War, WWII, and lastly by WWI.
Our goal is to have the Oscoda Veterans Memorial Park not only a unique and distinctive Memorial site but to raise awareness and recognition of our Veterans. We also wish to make this Memorial Park a destination for the Oscoda as well as the Iosco County area for veterans, members of veteran's organizations, family members of veterans and visitors who will want to just pay homage to our veterans. Continued improvements and renovations will help ensure that the Oscoda Veterans Memorial Park continues to provide a place to honor our Veterans in a way that allows Our Community to say "Thank You" and allows others from around the area and the state to visit and see a unique monument to Veterans unlike any other in the area.
If you would like to become a sponsor of a future event or host a fundraising event, or just donate to the Oscoda Veterans Memorial Park, please contact us directly or you can make a donation via the web site.  Help us to HONOR our Veterans by supporting the Oscoda Memorial Veterans Park.
For more information on the Oscoda Veterans Memorial Park or to be a member of our board, please call Rose Mary Nentwig at 989-820-9747 or Joe Brinn at 989-906-2155.